Creating Smart Buildings for the future of work.
Smart Buildings will delight your employees or tenants with more responsive and truly dynamic workspaces.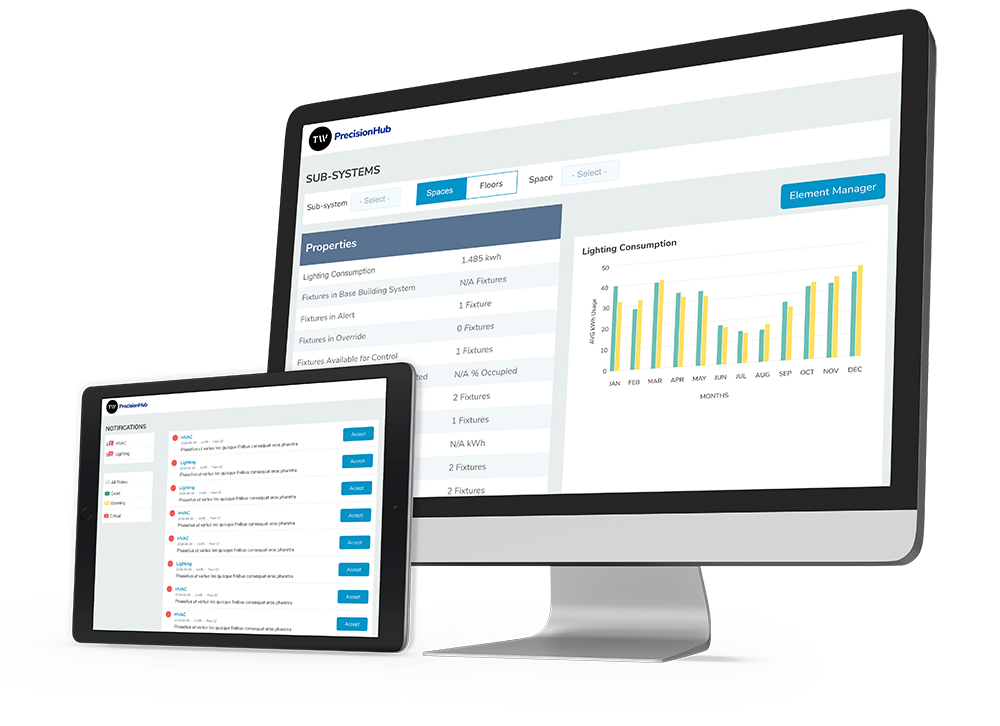 A CRE building is full of connected or connectable things that can be unified to drive new use cases and provide a better experience for employees and tenants. Improving the employee experience is an opportunity for corporate real estate leaders to work with owners and operators of commercial office spaces to create smart, flexible and responsive workspaces. A Smart Building Digital Twin connects people and space, enabling operators and occupants to take action based on context-rich and real-time information about their smart environments.
UNDERSTANDING SMART BUILDINGS
Every building has the potential to move beyond efficiency of operations and become a digitally-enabled space people will love.
Our Smart Building Suite drives better outcomes for people and businesses through operational intelligence and predictive self-tuning of assets and processes.
The feedback and interplay between @WorkApp and PrecisionHub allows facilities managers and digital workplace leaders to understand how employee actions impact building operations and vice versa.
Gain command and control.
Get full visibility into a building's end-to-end operations and complete command and control over operations. In real-time. From anywhere.
Make the workplace your place.
You spend 87% of your life indoors and you deserve to feel happy, healthy and safe in your space. Personalize it. Remove the friction. Get more done.
World's fastest in-memory graph database.
Our Digital Twin turns your building's data into actionable insights – fast. It provides the underlying data foundation on which to support a contextual understanding of all your building's interrelated systems.
Smart Building Digital Twins are helping to deliver data-driven operations and a better occupant experience. Want to learn more?

Making Digital Twins Work in the Real World
Preparing Your Building for Wellness: A Step-By-Step Guide
Smart Buildings bring value to Occupants, Operators & Owners