Innovate. Grow. Build a remarkable Career.
A world that is Healthier, Safer and Cleaner - beginning with the Built Environment
THOUGHWIRE'S GROWTH IS ACCELERATING, COME JOIN US AND GROW YOUR CAREER IN THE FUTURE OF SMART SPACES
A Career at ThoughtWire means, working with a diverse group of HighIQ and HighEQ software developers, data architects, former healthcare professionals, commercial real estate and digital transformation experts on a singular mission to make all built environments smarter, healthier and safer spaces for everyone. Whether that's making it easier for doctors and nurses to respond faster to patient needs or automatically locking down an office building in an emergency – we're finding ways to bring people and their surroundings closer together for a more harmonized experience inside built environments. Come join us on our journey to improve outcomes in healthcare and built spaces!
PERKS OF WORKING AT THOUGHTWIRE
Diversity, Equity, and Inclusion at ThoughtWire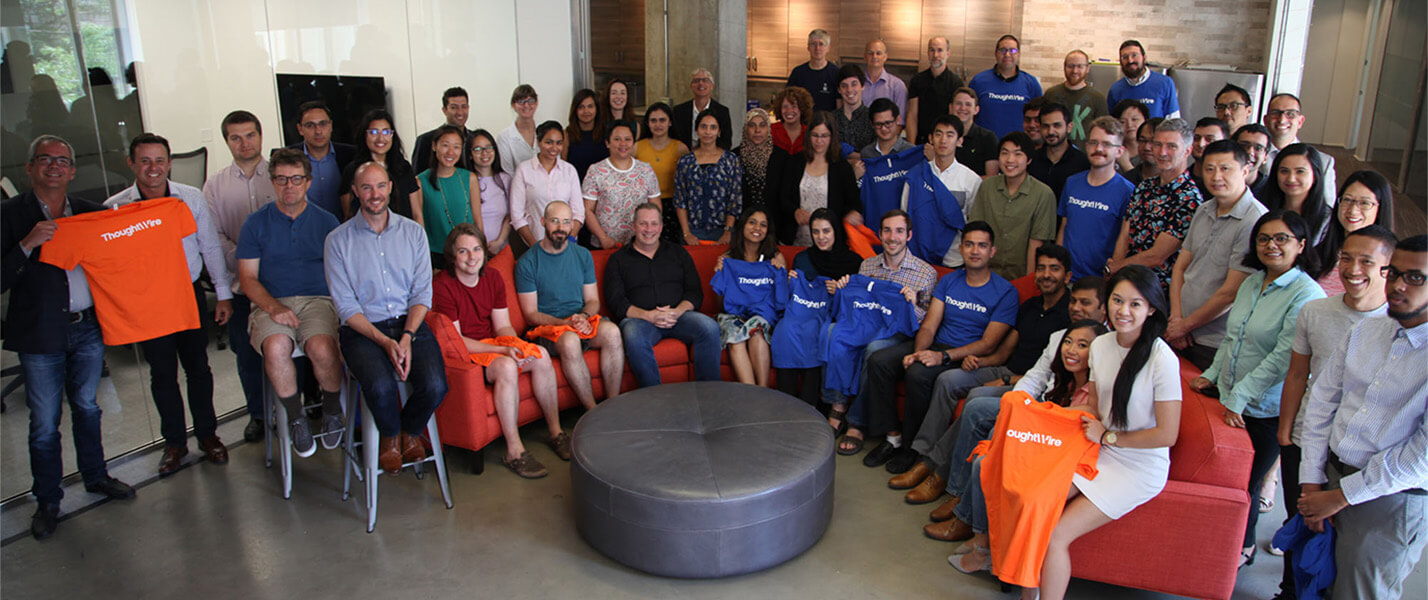 ThoughtWire is an equal opportunity employer. We are committed to promoting fair and equitable treatment of all applicants. At ThoughtWire, we see our team's diversity as one of our greatest strengths. We pride ourselves on inclusion and fairness, and we are dedicated to fostering a workplace that values the contributions of people with a variety of different backgrounds, experiences and perspectives.
Looking for a Career where you can truly contribute, innovate and be inspired? We think you'll love it here.