Digital Twin Technology that puts people first.
Digital Twin Technology orchestrates data from people, process, and the physical built environment to deliver smarter, safer and more efficient hospitals, commercial buildings, and cities. Our innovative software applications put people first, whether for clinicians, patients, office workers, or first responders, ThoughtWire puts people in control. ThoughtWire's applications for smart hospitals, smart buildings, and smart cities unlock the value of data generated from built environments by combining it with context from people, processes and IoT devices.
To work closely with our clients at all levels, delivering transformative experiences for our end users and a return on investment for our customers.
Putting the power of process change in people's hands.
A world that is healthier, safer and cleaner - beginning with the built environment.
Innovation
Finding a new approach, a better way or a game-changing solution is what motivates us. When you walk through our doors, you'll see ingenuity, creativity and curiosity at work, expanding the scope of what's possible.
Collaboration
When we work together, new possibilities emerge. We value the input, ideas and contributions of every team member, and we support an environment that fosters collaborative decision making, transparency and open communication.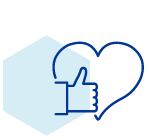 Humility
To us, humility means being respectful, truthful and confident but never arrogant. It means establishing our credibility through predictability and integrity. It means acknowledging our own strengths and skills, while learning from others and seeking out new knowledge.
Community
We believe that when we foster lively, rich and resilient communities built on fairness and equity, we all benefit. Developing solutions and products that are socially innovative helps our business thrive and makes the world a healthier, safer, happier place.
Empathy
Understanding the needs of our internal and external clients is deeply important to us. When we can see the world from other people's perspectives, we can develop better solutions for everyone. Our compassion drives our commitment to putting people first.
ThoughtWire was founded in 2009 based on a simple idea: that with the right technology, people would one day be able to intelligently communicate with the things around them in their built environment – from lights to elevators to equipment and even the ceiling. In other words, our dream was to enable people to communicate 'thoughts' over the 'wire'.

Since then, ThoughtWire has been focused on tackling big questions like how to bring together people, processes and things to create smarter, frictionless experiences inside buildings. We're driven by the belief that when we provide people with the right information and empower them to take the optimal action, we create happier, healthier and safer built environments of the future.

We started our journey in hospitals because we knew the need was great. Although hospitals are data rich, they struggle to turn data into actionable information. The rate burnout for frontline healthcare providers is high and wait times are a constant challenge. In this environment, we knew we could make a huge impact – and even help save lives.

From there, we extended our technology into the commercial real estate space. With disruptive forces shaping the industry, people everywhere are looking for a new, modern workplace experience. And we are delivering on that need.

ThoughtWire has grown and expanded over the past decade, yet one thing has remained the same: we are deeply committed to putting people first by transforming data into action with powerful Digital Twin Technology.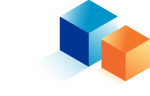 A dedicated group of focused and experienced executives.
Our leadership team is a driving force in ensuring we meet the needs of all our stakeholders – every day and everywhere.
Build a remarkable career in Digital Twin Technology
Find an engaging, rewarding work experience and a career that matters.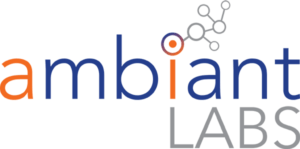 Ambiant Labs is where we're working with our partners to innovate new solutions, test emerging technologies and co-create for the future. It's where the technology we once imagined is now coming to life. Curious about how you can join us? Inquire today about becoming an Ambiant Labs partner.